Who we are
who we are
The CML Society Board of Directors consists of the six members listed below. In addition, three advisory boards with representation from every province and region across Canada are integral to the functioning of the CML Society: the Patients Advisory Board, the Medical & Scientific Advisory Board and the Stakeholders Advisory Board.
BOARD OF DIRECTORS
Cheryl-Anne Simoneau, Founder, Board Member mini MBA Courses (McGill University) B.A., Philosophy and Sociology (Concordia university), is a healthcare marketing professional with over 16 years of experience in healthcare marketing in the areas of radiology, interventional cardiology, wound care and CME event planning. In November 2000 her knowledge of the healthcare system became much more personal when she was diagnosed with chronic myelogenous leukemia, a very rare form of cancer. Being in the prime of her life, Cheryl-Anne was faced with an uncertain future. The first thing she remembers was telling herself to keep on breathing. The second was to find a way to gain control and survivorship over her cancer. The diagnosis of cancer provided an opportunity to reorganize her life and put her expertise and skills developed in healthcare marketing and sales to good use. She co-founded the CML Society of Canada.
Stewart Sklar, is a practicing lawyer in Toronto, who has operated his own practice since 1978 and confines his practice to Real Estate, Corporate-Commercial and Wills and Estates. A graduate of University of Toronto (B.A '73) and University of Western Ontario (LL.B '76), Stewart enjoys woodworking, cooking, fitness and travel. He was diagnosed with CML in 2003.
Ms. Sandra Shaw, President, B.Sc, M. Sc, Genetics, University of Guelph and McMaster University.  Currently pursuing  a Master's in Experimental Medicine, Specialisation Bioethics at McGill University in Montreal.  Sandra Shaw is the founder, President and CEO of Fifth Element and previously to Global Chapter Research, Sales and Communication Services Inc. and was founder and owner of Chapter Three Group of Companies, all of which have been involved in market research, physician education programmes, sales support services and government relations services, all in the healthcare industry.  Sandra has obtained an international experience in the healthcare marketing research industry through research into treatments, lifestyle, wellness and policy issues across all therapeutic areas and drug classes, including CML and TKIs.  Over the last ten years, Ms. Shaw expanded her services to include strategic planning, as a participant in a number of key clients' products, as a session facilitator and a workshop and outcomes developer for key Canadian companies involved in healthcare, as well as healthcare organisations.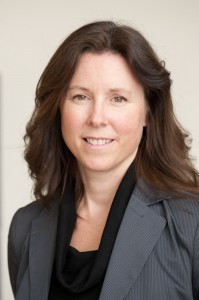 Suzan McNamara, PhD  Dr. McNamara obtained her PhD in Experimental Medicine from McGill University. Her studies focused on mechanisms of resistance for the treatment of hematological malignancies. Following her doctorate, she joined Health Canada as an Assessment Officer where she was responsible for the licensing of health products. She joined the Quebec-Clinical Research Organization in Cancer in 2011 where she is now Director of clinical and translational research.  Her duties include overseeing the clinical studies, as well as scientific development, study design and financial management of projects.  She plays an active role in the ongoing scientific development of the CML Society.  Dr. McNamara was diagnosed with CML when she was 31 years old and was actively involved in helping other CML patients obtain access to the new Tyrosine Kinase Inhibitors to control CML.  After finally achieving remission from CML she went back to her studies and completed her PhD.