PCR Tracker APP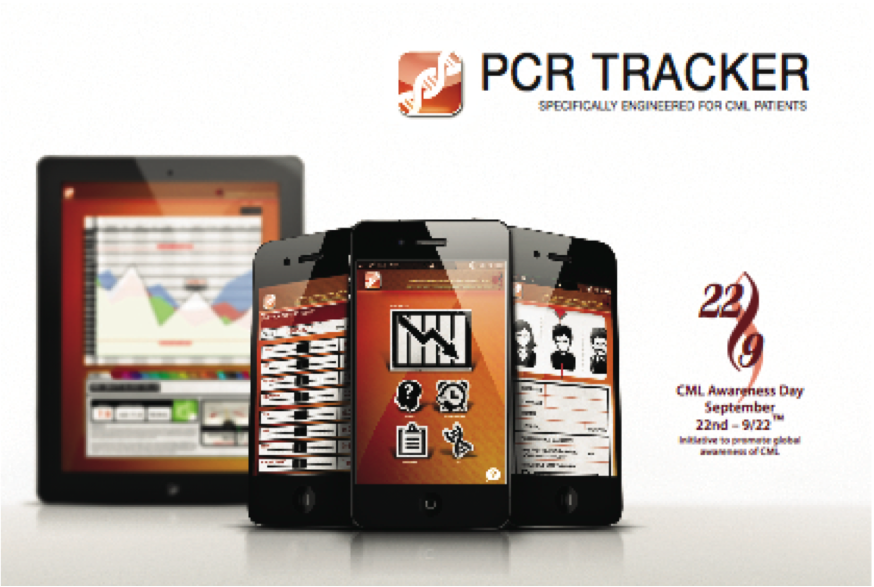 The CML Society of Canada, along with our partners, are pleased to announce the launch of our latest Patient Navigational Tool
PCR TRACKER –
Specifically engineered for CML Patients – By CML Patients
√ Track and Graph results from lab tests such as CBC, blood chemistry, FISH and PCR
√ Personalize program to help me to remember to take my treatment as prescribed by my healthcare team
√ Learn and understand treatment milestones, regardless of which country I live in
√ Access educational tools and videos to help me understand PCR
√ Learn fun facts about the history of CML through a short trivia challenge program
√ Have a quick reference to a glossary of the terms used in CML
 Because managing your treatment of CML is important to you!
Introducing the PCR Tracker APP. Available for iPhone, iPads and Androids.
Best of all it is FREE.
Visit the iTunes App store from your iPad or iPhone and download your free PCR Tracker App today!  You can also visit Google Play to download a free PCR Tracker APP for your Android.
Our Partners:
CML Diagnoza – Czech Republic, CML Support -UK, The National CML Society – USA, What is My PCR Program – USA, The Max Foundation, USA
Ariad – USA, Bristol-Myers Squibb – Global, Novartis Oncology- Canada,
Pfizer Oncology – Global
More partners will be joining soon – stay tuned!